Meet The Staff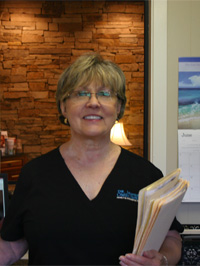 My name is Marcella. I have been with Dr. Omecinski's office since 2002. In my position in the front office, I make our patients feel as welcome as possible. Coordinating their time and their wants for their dental treatment is a priority. I'm glad to help patients maximize their insurance benefits and explore financial options that work for them. I'm here to help!

When not in the office, I enjoy spending time with my husband James, three children, and six grandchildren. Church activities and friends are very much a part of my life.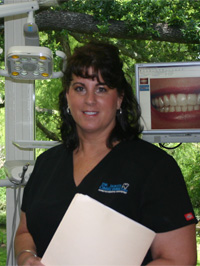 Hello my name is Tammy. I have been a hygienist for 27 years. I enjoy working for Dr. Omencinski. He is an excellent dentist, Godly person, family man and great person to have as a friend.

I love being a Dental Hygienist. I treat my patients as family. I enjoy helping my patients with their oral health. My goals are to help you maintain a beautiful smile for a lifetime and have a great dental experience while in our office.

Outside of the office I love to spend time with my husband, Sean and my girls, Summer and Brooke, and my precious grandson, Rhett. We as a family enjoy God, Grace Retreats and our friends.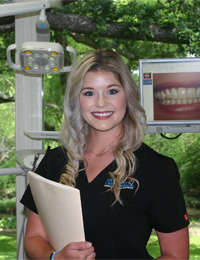 Hi my name is Katelynn. I received my Bachelors degree from Texas A&M University in 2014 and my dental hygiene degree from Coastal Bend College in 2016. I started working with Dr. O in 2016 and I enjoy working in a family environment centered around great service.

My role as a dental hygienist is very fulfilling as it allows me to build a relationship with our patients and helping them to achieve beautiful smiles.

In my free time I enjoy being with my husband, Jake, and enjoying the outdoors with family and friends.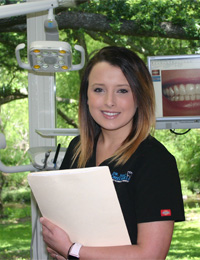 Hi I'm Megan and I am a Registered Dental Assistant. I have been with Dr. O since January of 2014. I enjoy meeting our patients and making sure they have a positive dental experience. I love helping our patients feel comfortable and like to help make a difference in their dental health. In my spare time, I enjoy playing with my son Hayes and spending time with family and friends!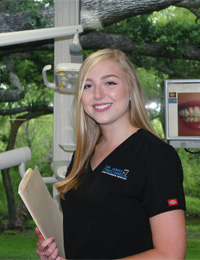 Hi, I'm Mary! I graduated from Coastal Bend College in the spring of 2016 and I am excited to be a part of Dr. O's team as a dental hygienist. My top priorities are to make each dental appointment a comfortable experience and to help all my patients achieve healthy, beautiful smiles! When I'm outside of the office I enjoy spending time with friends, family, and my dog, Murphy!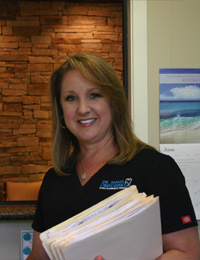 My name is Kim. I have been with Dr. Omencinski's office since June 2016. I first started coming here as a patient in 2013. Since my start here, our office has always felt like a part of my extended family. In my position working the front desk, my goal is to make you as a patient feel like a part of our family helping you with all your wants and needs. I am here to answer any questions you may have.

In my spare time I enjoy my precious time with my husband David and my three girls, Shayla, Kensey, and Maegan. We love spending time with our family and friends. We also love summer time and spending time outdoors.
Quality Dental Care
"Never have I ever walked out with a smile on my face from a dentist office, till now. He made me feel good. The staff is very nice as well."